An ideal tool for long-term studies on metabolism and circadian rhythms, the Fasting Plan Feeder allows programming of rodent food intake planning with piloting and weighing software.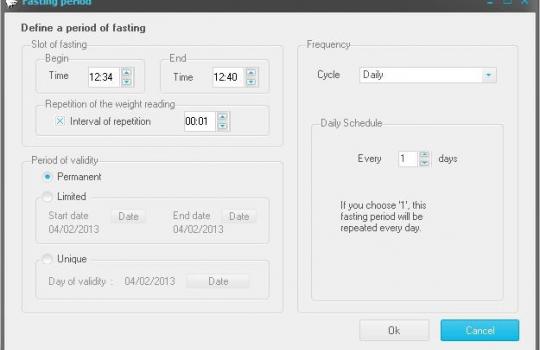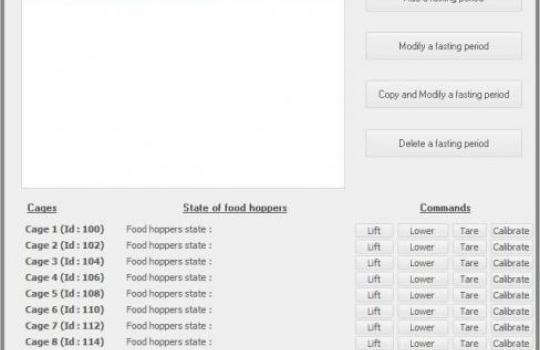 SCIENTIFIC INTERESTS

The principle of this device is to allow the animal to have access or not to the food placed in the hopper by scheduling periods of lifting and lowering. The system also allows according to the research work a total restriction of the power supply over a programmed period of time.

At each ascent of the feeder, a weighing is performed, giving the consumption of the animal in grams, with an accuracy of 0.1 g.
Food Hopper
Standard cage

Flat, stainless steel lid with pellets and bottle

Removable stainless steel long-life manger

Electronic control box of the feeder

USB connection

Up to 24 networked systems
Fasting Plan Software

Programming time slots for raising and lowering the feeder

Control programming by device, device group or for all devices

Raising and lowering speed of baskets: 3 seconds.

System Requirements: Windows® computer, 800 MHz

minimum, 128 Mo

USB connection
| Reference | Description | Cage dim. (LxlxH en mm) | Floor area (cm²) |
| --- | --- | --- | --- |
| A-1807-00066 | For mice | 365 x 207 x 140 mm Type II L | 530 |
| A-1908-00168 | For rat/hamster | 425 x 266 x 185 mm Type III H | 800 |
| A-1908-00169 | For rat | 480 x 375 x 210 mm Type IV S | 1500 |
+33(0)3 83 28 16 04