Founded in 2003, our company INTELLIBIO specializes in the design, development, and marketing of biomedical research equipment: we work upfront with research laboratories (pharmacology, neurosciences,…).
Today our equipment is in laboratories worldwide!
Behavioral devices and systems analysis
Intellibio specializes in designing custom analysis equipment. We are able to respond precisely to the demands of increasingly sophisticated researchers who want high-performance and innovative materials. Whatever your equipment needs, we offer customized products. This company develops functional
evaluation devices, mainly for rodents. However, we are capable of meeting all your specific requirements.

Respond precisely to demand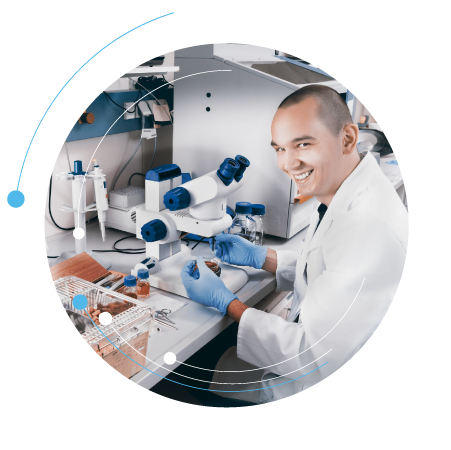 There is a high demand from laboratories for the creation of "custom" research tools. Researchers are constantly inventing new tests, able to validate the performance and characteristics of developed molecules. Conducting these tests requires specific apparatus to detect the work. The equipment developed by our services incorporates highly innovative technological developments (embedded electronics, sensors…) that make the tests more effective and better suited to researchers' expectations.
The studies being increasingly refined and complex, major issues, increasingly lengthy protocols, it is important to obtain increasingly refined and and precise results through reliable tests that allow for retesting. Results should be quantifiable and of good quality.

Innovative technological material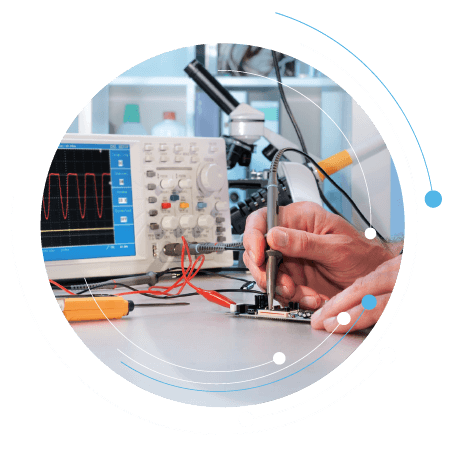 Equipment developed by Intellibio implements advanced electronic system and incorporates innovative technologies that ensure the most accurate measurements, and the most reliable and least traumatic tests. They are more consistent with laboratories' scientific and ethical expectations. Software developed from precise specifications collects data which it processes, analyzes, and publishes as results (Word or Excel).

Our primary equipment is the result of combining researchers' ideas and is unique on the market. It is entirely created, made, and tested by Intellibio (mechanics, electronics, and informatics) which ensures the implementation, maintenance, and evolution of the product. Intellibio has comprehensive know-how in electroncis, informatics, and mechanics that we use to serve research.
We use the latest computer development tools to create human/machine interfaces (software) and microcontrollers for the latest generation of electronics. Our specialty is miniaturization thanks to an excellent knowledge of SMD (surface mounted electronic components).
Legal informations:
SARL INTELLIBIO
CAPITAL: 100 000 €
SIRET: 450 263 926 00039
VAT NUMBER: FR 54450263926
Place Stanislas, Nancy – France