The new generation of the Grip Strength Meter, efficient and innovative with wireless communication via integrated Bluetooth for assessing neuromuscular function in rodents.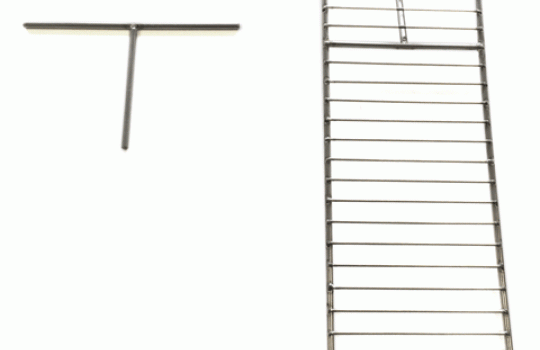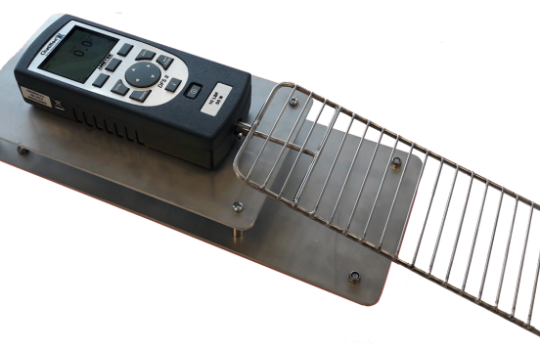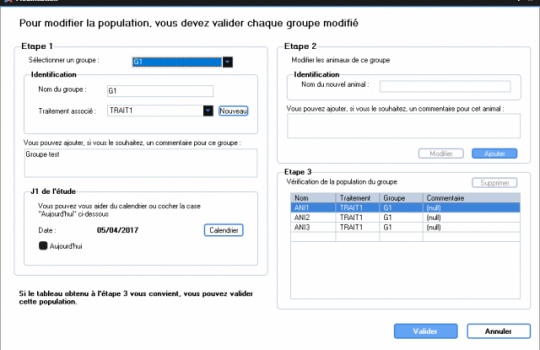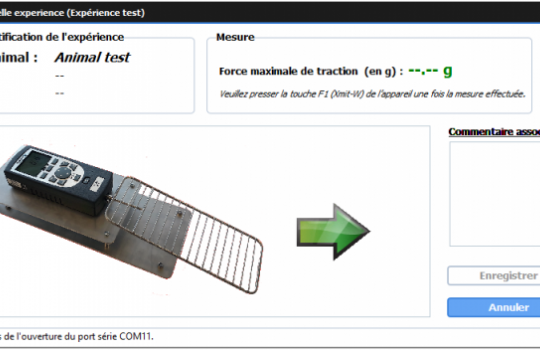 Scientific interests
Motor Phenotyping, Drug Screening, Neuromuscular Diseases, Parkinson Disease, Huntington Disease, Aging,...
The NEW Grip Strength Meter Intellibio evaluates neuromuscular function in rodents.
This is to detect the maximum amount of the animal's strength applied to grasp a specially
designed draw bar or grid.
The measurement is performed with a digital force sensor so as to retain the maximum force
applied on a digital display. Values can be either manually or automatically saved with the
included software.
Used for collecting data gathered from strength tests in rodents, it allows for statistical analysis
of the data directly on the screen or PC.

Concept
The apparatus for measuring the grip strength is positioned horizontally and the animal is held
by the tail above the grid. The user lowers the animal horizontally until it grips the grid with its
front legs. The animal then grips the metal grid and is pulled back on a horizontal plane. The
force applied to the bar or the grid just before it loses its grip is recorded as the maximum force.

Software Features
In the respect of the Good Practice of the Laboratories.
Main Features
Device easy to use
A single device for rats and mice
1 set of grip for mice: standard grip, T grip
1 set of grip for rat: standard grip, T grip
High precision sensor
Rechargeable battery
Technical Features
Capacity of the force sensor: Mouse: 0-1 kgf (9.80665 N)
Accuracy: <0.1% of Full Scale
Sampling frequency: 10 KHz
Statistics (Average, Max, Min, Standard Deviation)
User-friendly and attractive interface (backlit color display, intuitive menus in French, dynamic navigation for ease of use, bar-graph of force, automatic stop)
Instant Force and units with peaks
Indication of display modes and measurement
20 Peaks storable and searchable
Selectable measuring units (kgf, N, OZF, and Gf Lbs)
Wireless transfer via integrated Bluetooth
Password protection for configurations of digital force sensor
Power supply: battery and AC adapter (100-240V)
Communication: Bluetooth, USB, RS232 and analogue output
| Item | Description | Accessories |
| --- | --- | --- |
| A-1812-00101 | Grip Strength Meter Intellibio with sotfware Gtest & 1 set of grip (mice or rat) | 1 set of grip (1 standard grid, 1 T bar) |
| A-1903-00125 | 1 set of grip (rat or mice) | 1 set of grip (1 standard grid, 1 T bar) |
+33(0)3 83 28 16 04