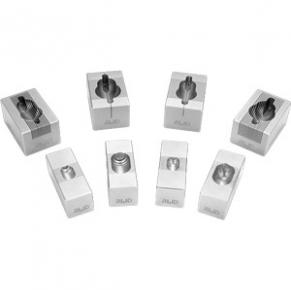 Brain and Heart matrices is made of stainless steel, electroless plating, through precision machining and highly polished, strong durability, which can be heated, chilled, autoclaved scrubbed and use in variety of harsh conditions.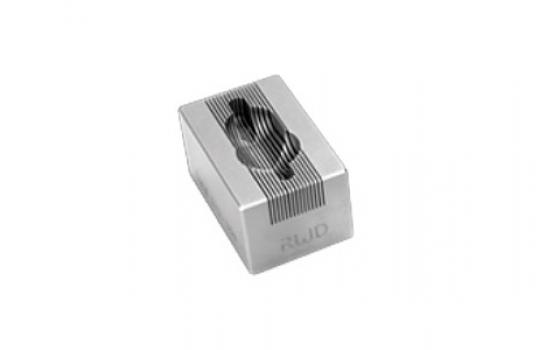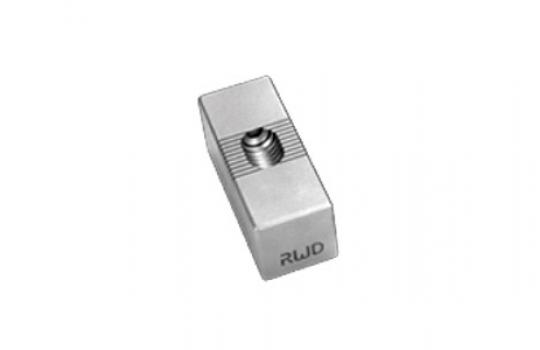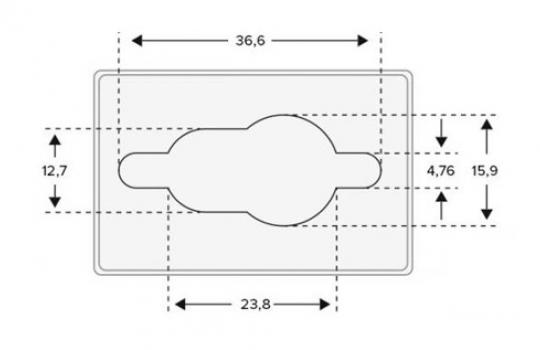 The surface will not be damaged by thermal pressure, and will not be damaged by mechanical impact, keeping the product in use for a long time.
It can be used for the experiment on myocardial ischemia, ischemia reperfusion and other cardiac related experiments. It can also be chilled and used in experiments of freezing tissue.
Brain matrices have coronal sections and sagittal sections
Each section can be as 0.5 mm or 1 mm
Widely use in preparing pathological tissue section and cut out TTC dyeing organization
Heart matrices have coronal sections.
The section can be as 0.5 mm or 1 mm.
The mouse heart matrices are also suitable for neonatal rats.
Item
Product description
A (mm)
B (mm)
C (mm)
D (mm)
E (mm)
Depth
Diagram
68707
Brain Matrix, Mouse 40-75g, Coronal, 1mm, Stainless steel
3.18
11.1
8.73
19.1
12.5
7.4
68708
Brain Matrix, Mouse 40-75g, Sagittal, 1mm, Stainless steel
3.18
11.1
8.73
19.1
12.5
7.4
68709
Brain Matrix, Rat, 175-300g, Coronal, 1mm, Stainless steel
4.76
17.9
14.7
36.6
27.35
8.94
68710
Brain Matrix, Rat, 175-300g, Sagittal, 1mm, Stainless steel
4.76
17.9
14.7
36.6
27.35
8.94
68711
Brain Matrix, Rat, 300-600g, Coronal, 1mm, Stainless steel
4.76
19.8
14.7
36.6
25.7
10.91
68712
Brain Matrix, Rat, 300-600g, Sagittal, 1mm, Stainless steel
4.76
19.8
14.7
36.6
25.7
10.91
68713
Brain Matrix, Mouse, 40-75g, Coronal,0.5mm, Stainless steel
3.18
11.1
8.73
19.1
12.5
7.4
68714
Brain Matrix, Mouse, 40-75g, Sagittal, 0.5mm,Stainless steel
3.18
11.1
8.73
19.1
12.5
7.4
68715
Brain Matrix, Rat 175-300 g, Coronal,  0.5 mm, Stainless steel
4.76
17.9
14.7
36.6
27.35
8.94
68716
Brain Matrix, Rat, 175-300g, Coronal, 0.5mm, Stainless steel
4.76
17.9
14.7
36.6
27.35
8.94
68717
Brain Matrix, Rat, 300-600g, Coronal, 0.5mm, Stainless steel
4.76
19.8
14.7
36.6
25.7
10.91
68718
Brain Matrix, Rat, 300-600g, Sagittal, 0.5mm, Stainless steel
4.76
19.8
14.7
36.6
25.7
10.91
68719
Heart Matrix, Mouse 20-75g, Coronal, 1mm, Stainless steel
8.3
12.7
 
 
 
4.8
68720
Heart Matrix, Rat 175-400g, Sagittal, 1mm, Stainless steel
12.7
19.9
 
 
 
9.6
68721
Heart Matrix, Mouse 20-75g, Coronal, 0.5mm, Stainless steel
8.3
12.7
 
 
 
4.8
68722

Heart Matrix,  Rat 175-400g, Sagittal, 0.5mm, Stainless steel

12.7
19.9
 
 
 
9.6
+33 3 83 28 16 04