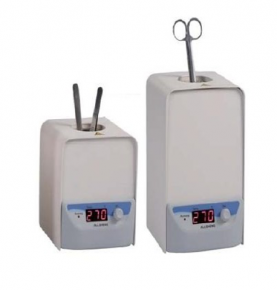 RS150/RS300 series sterilizer uses high temperature glass balls, fast sterilization of small experimental equipment.
2 models: for 150g. and 300g. (weight of intruments).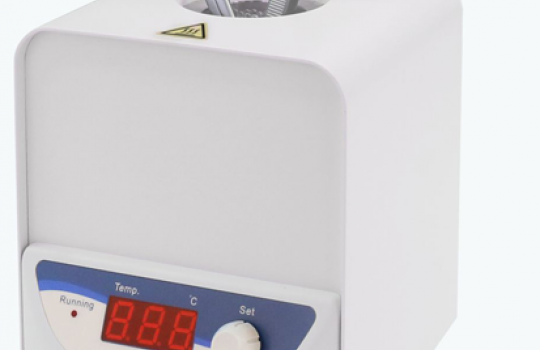 The sterilizer provides a sage, convenient and affective method for sterilizing your surgical instruments before and during surgery.
The highest temperature can reach 300 °C.
It can effectively sterilize small solid metal and glass instruments within 10 seconds, ensuring the tools free of pathogens and microbial contaminants.
Specification
Model N°
RS1501/RS1502
RS3001/RS3002
Well size
40 x 80 mm
40 x 140 mm
Capacity
150 g.
300 g.
Temperature Rang
100 °C - 300 ° C
100 °C - 300 ° C
Accuracy

≤ 

± 5

°C

≤ 

±

  5°C
Time to Reach maximum Temperature

≤ 25 min

≤

  25 min
Power
 120W

250W

Weight
2 kg
2.5 kg
Unit Size
130x145x155 mm
130x145x215 mm
| CAT NO. | Product Description |
| --- | --- |
| RS1501 | 150 g. Glass Bead Sterilizer - 4 x 8 cm (110V) |
| RS1502 | 150 g. Glass Bead Sterilizer - 4 x 8 cm (220V) |
| RS3001 | 300 g. Glass Bead Sterilizer - 4 x 14 cm (110V) |
| RS3002 | 300 g. Glass Bead Sterilizer - 4 x 14 cm (220V) |