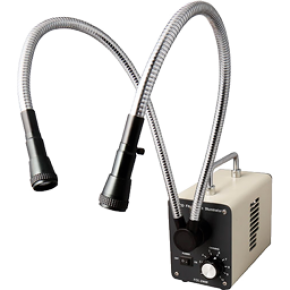 Coaxial dual-beam fiber optic LED lighting providing a better field of view as well as light without heat transmission, ideal for laboratory work.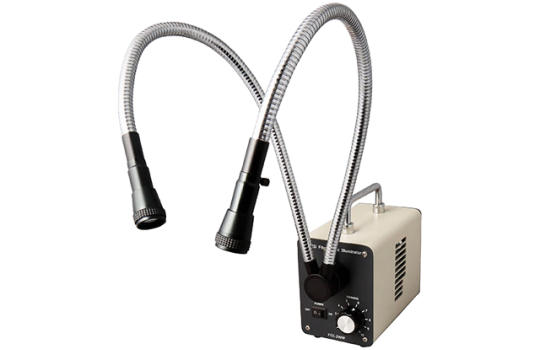 Compared to the standard halogen lamp light source, LED has the advantages of better luminous efficiency, lower power consumption and exceptional service life.
The LED light source consists of a high-power chip and a Köhler illumination system, consisting of 5 optical lenses specially designed to transmit the strong light from the LED to the bundle of optical fibers.
Not requiring significant cooling, this lighting is very quiet.
Athermic, the light beams do not affect the vascularity or oxygenation of the blood. This lighting therefore allows perfect visibility without modifying the working parameters.
It provides a clear view of the sample without affecting the observations.
Power supply : 90-260 V AC
LED power: 20W
Estimated lifespan: around 30000h
Color temperature :6400 K
Light intensity : <80Lm
CRI : 70
Noise : < 42dB
Weight : 3 kg
Dimension : 210 x 100 x 150 mm
Operating temperature : 0℃-40℃
| Référence | Description |
| --- | --- |
| A-2009-00270 | LED light illuminator |
+33 3 83 28 16 04